Fashion, NFTs and Metaverses. How Wearable Digital Assets are Going to Transform the Industry?
The NFT and digital fashion markets are exploding. Is your wardrobe ready to enter the metaverse worlds? You can buy digital fashion and NFTs, but cannot wear them? Well, that's about to change.
According to DappRadar, NFT sales totaled $100 million in 2020, and witnessed a stunning jump to $22 billion in 2021. Chainalysis, on the other hand, reported that the NFT marketplace reached a whopping $41 billion in value. There is a big difference in value here, as estimates vary based on data tracked and whether transactions happen on-chain or off-chain (i.e. online marketplace or an auction). The growth has been incredible and the early adopters are witnessing the value of this space.
Dolce and Gabbana sold their nine-piece NFT collection for 5.7 million dollars that included both physical and digital items. Iconic fashion brands are entering the digital space, dropping their unique collections and creating bespoke experiences. Early entrants, including Rebecca Minkoff, Ralph Lauren, Adidas and several more have already experienced great success, exposure and publicity through their digital fashion initiatives.
"As we're exploring these NFTs, there's a world where you'll have your avatar in the metaverse. You'll go shopping, play your video game in your new Rebecca Minkoff outfit, but then that same outfit will arrive at your house."
Digital fashion and NFTs are bought and traded on marketplaces, designers are creating extraordinary styles that blur the lines between reality and imagination – digital fashion is still in its infancy; it is just taking off and the opportunities for creativity appear to be endless! Metaverses are estimated to be a $1 trillion opportunity, but currently face many limitations in usability for digital fashion.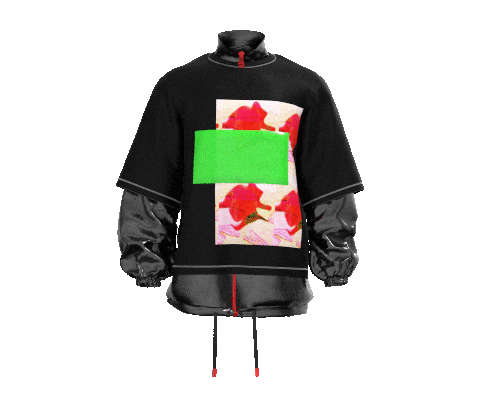 You can buy digital fashion and NFTs, but cannot wear them? Well, that's about to change!
"From day one, Style.me's goal has been to enable consumers to visualize and interact with fashion in the digital space. We can now use our proprietary technology to open up a new realm of user experiences and believe that digital fashion and NFTs are going to transform the industry." said the President of Style.me, Rufus Parkinson.
What you wear and how you present yourself is an important part of communicating an identity. Enabling online communities to wear outfits that show their desired persona (or personas!) will make the experience engaging and valuable to all parties. Based on several surveys, the online personality often tends to be completely different to the real world, and it doesn't even need to be human. Hello world! 👽
At Style.me, we have been and are continuing to develop fashion technology that enables users to port their digital fashion items and NFTs across metaverses.
Personalize your avatar across worlds
Having the ability to personalize your online personality as much as possible on a digital ecosystem is sure to win over many hearts, whether for dating, work, gaming or just social interaction. Personalization is part of everyday life in the real world, and the same goes for the metaverse worlds, but with added benefits. In the metaverse, you can be Spider Man casually shopping the stores, then after an hour, change your avatar into a realistic one and teleport into a blind date in another world.
Making wearing digital fashion as easy as possible comes with its own set of challenges. Metaverses use diverse designs for their avatars and clothing. Not all worlds are built like an 8-bit console game or a realistic events space – there is everything in between.
Style.me works at making digital fashion accessible across metaverse communities. In addition to providing utility, we provide an end-to-end solution for brands and designers looking at taking their collection into the digital space, including transforming their designs into digital assets and running bespoke fashion shows where communities can wear, buy and interact with these collections.
Digital fashion is evolving at lightspeed. We are here to help you take those first steps into this new world.
Ready to enter the metaverse in style? Get in touch