Working with brands of all sizes
Our partners are witnessing significant impact on their business after implementing our virtual fitting room solution to their online store.
From independent retailers to iconic leaders, our partners cover all clothing categories from denim to active wear, swim to formal.
Learn more with the case studies below and get in touch at any time!

+115% Retention
"After using Style.me for only 3 months we've realized this is an absolutely essential part of our online store. Not only have the metrics been outstanding, but most importantly, customers are also telling us they love the tool. We are getting far fewer enquiries around sizing and returns after launching the fitting room."
Georgie Williams
Head of E-Commerce & Marketing, Boda Skins

5x Engagement
"Style.me is a game changer!"
Sophia Lima
CEO, Heart of Sun Swim
Heart of Sun Swim is a Miami-based swimwear brand. It is about expressing freedom, confidence, love and unwavering unity. The designs are bold, unique and tailor fitted for all body types (designing with your curves in mind!).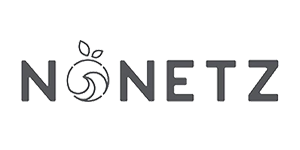 +238% Conversions
(Fitting room users vs. non-fitting room users)
"Style.me took care of the whole process and we didn't spend more than a few hours on this, which is unlike many e-commerce initiatives. The Style.me team digitized our clothing and did the integration for us. It was smooth, efficient and I really like the way they communicated throughout. What's more, is that we were live within the same month"
Cathy Paraggio
Founder, Nonetz

+272% Engagement
(Average page views increased to 16.54 from 4.45)
"How do you translate going into the dressing room and working with the customer in an e-commerce store? Style.me brings that experience to the e-commerce platform. You are literally going into the dressing room with a customer, but in a virtual way and I do think that is part of the future of this industry."
Sherri McMullen
Founder, McMullen