3D VIRTUAL FITTING AND STYLING
Bringing the real world shopping experience online
The leading virtual fitting and styling solution for businesses of all sizes
Try on items, get accurate size recommendations and style outfits – all from within your elevated online store. Benefit from increased conversions, enhanced engagement, and significantly lower product returns.
Solve sizing and styling for your customers with Style.me
"Style.me is a Game Changer!
Sophia Lima
CEO, Heart of Sun Swim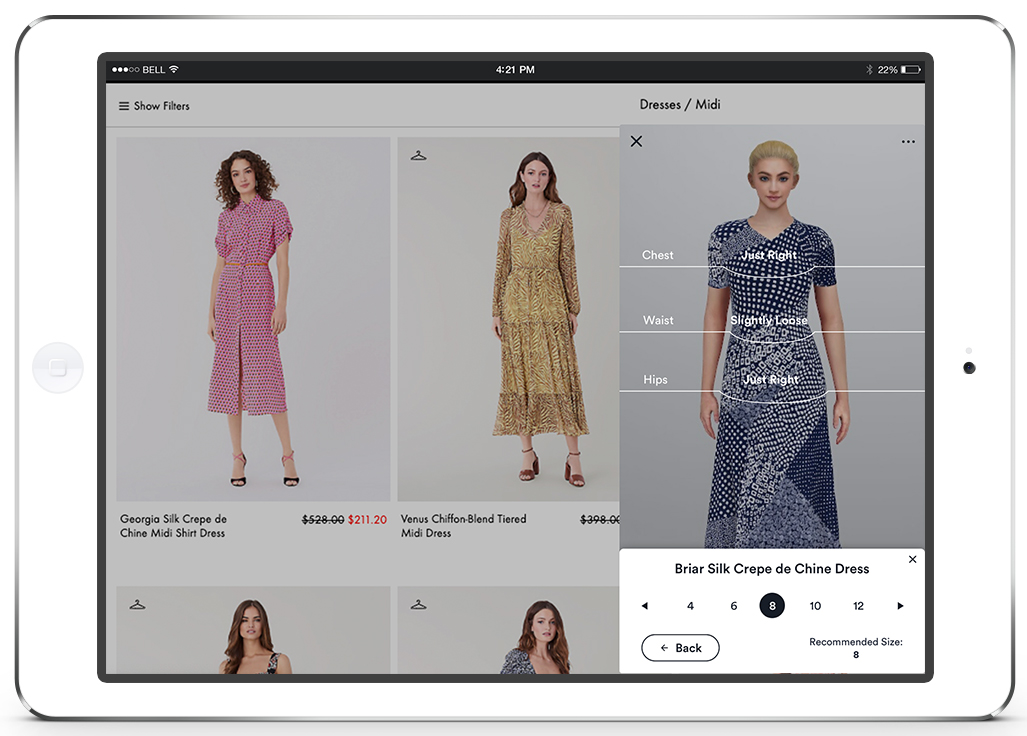 Tackling fitting and sizing challenges for all body types
Accurate size recommendations
Our virtual fitting room plugs into your online store and shoppers can create an avatar with basic measurements and body shape selections. Our solution is size inclusive and the fit recommendation engine maps garment patterns and sizes to your customers' unique measurements, allowing them to find their perfect fit and size.
Find your fit
Accurate sizing helps to reduce returns and prevent bracketing, which is buying an item in different sizes as the shoppers are uncertain which one will fit. Having the opportunity to "try-before-you-buy" online with a personalized size recommendation helps to reduce returns and increase conversions.
Personalizing the shopping journey
Personalizing your Avatar
In addition to measurements and body shapes, shoppers can personalize their avatar's face, skin tone and hairstyle. Easy and fun way to drive engagement.
Visualizing apparel
Our solution is plugged into your e-commerce store, allowing your customers to access the fitting room without leaving your store. 3D visualization further increases confidence to purchase, thus increasing conversions and AOV.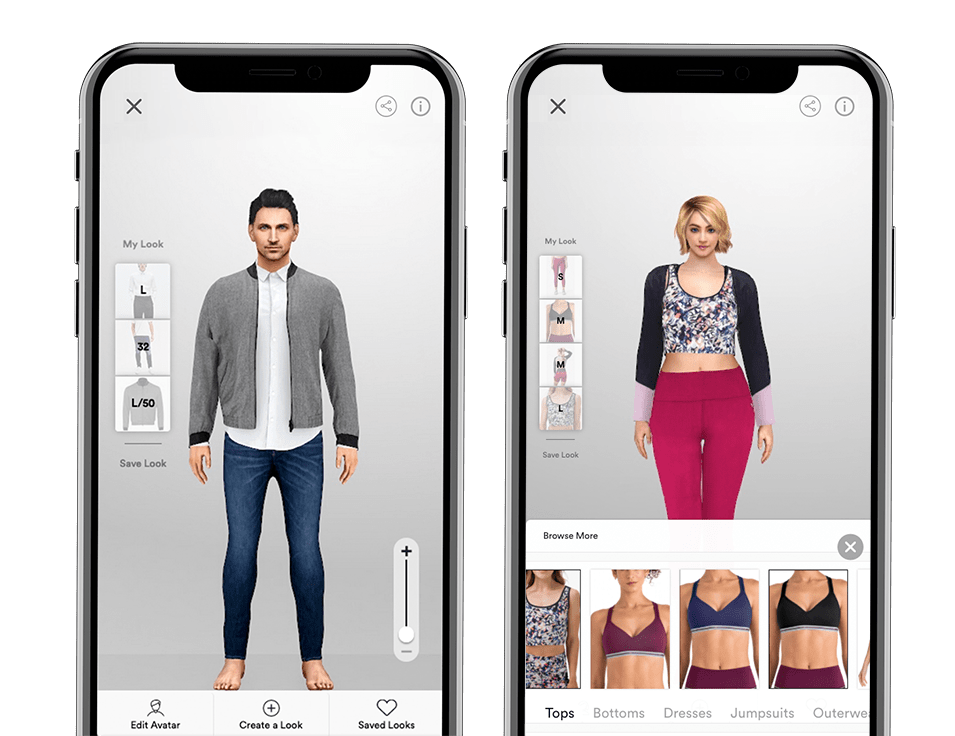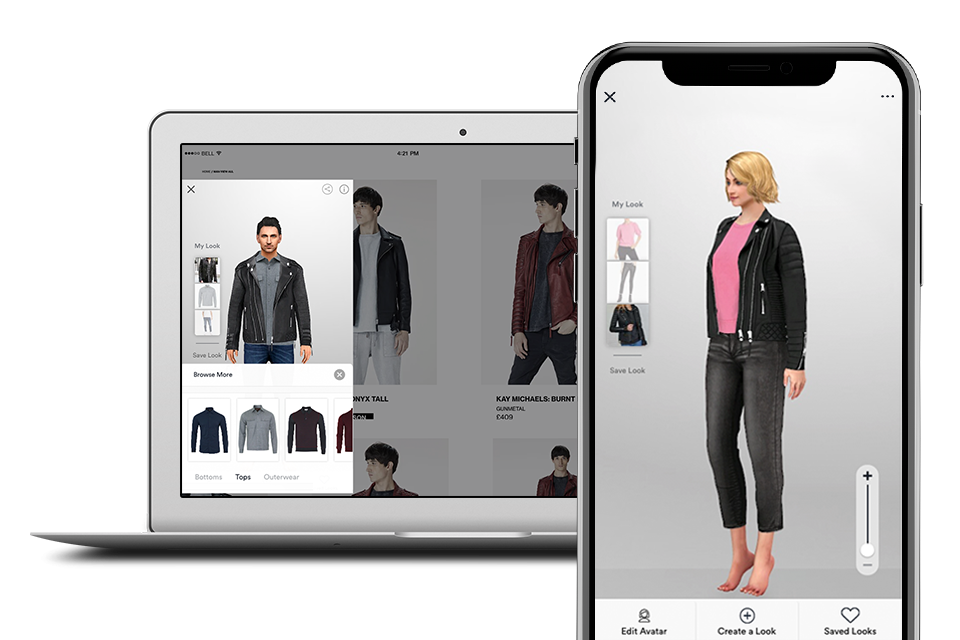 Discovering new items and creating outfits
Style Looks
Shoppers can easily explore items in the fitting room, create looks and add to cart.
Understand your customers better with unique data sets
Our 3D virtual fitting room solution provides unique insights into your customers. View their body shape measurements, sizes, how they mix and match clothing and more.
For example, understand body measurement distribution and fit preferences, aiding your product design and marketing.
"We love the data from Style.me. It gives us a far better understanding of our customers and what they want. We can then leverage that for our business activities."
BENEFITS
We've helped our partners
Increase conversion
+30%*
*excluding bounce
Boost engagement
+280%
Virtual fitting and styling increases page views by 280% as customers discover new items.
Lower returns
-50%
Our partners realize up to 50% reductions in returns driven by our accurate fit and visualization.
EASY STEPS TO GO LIVE WITHIN 4 WEEKS
Digitization · Integration · Go Live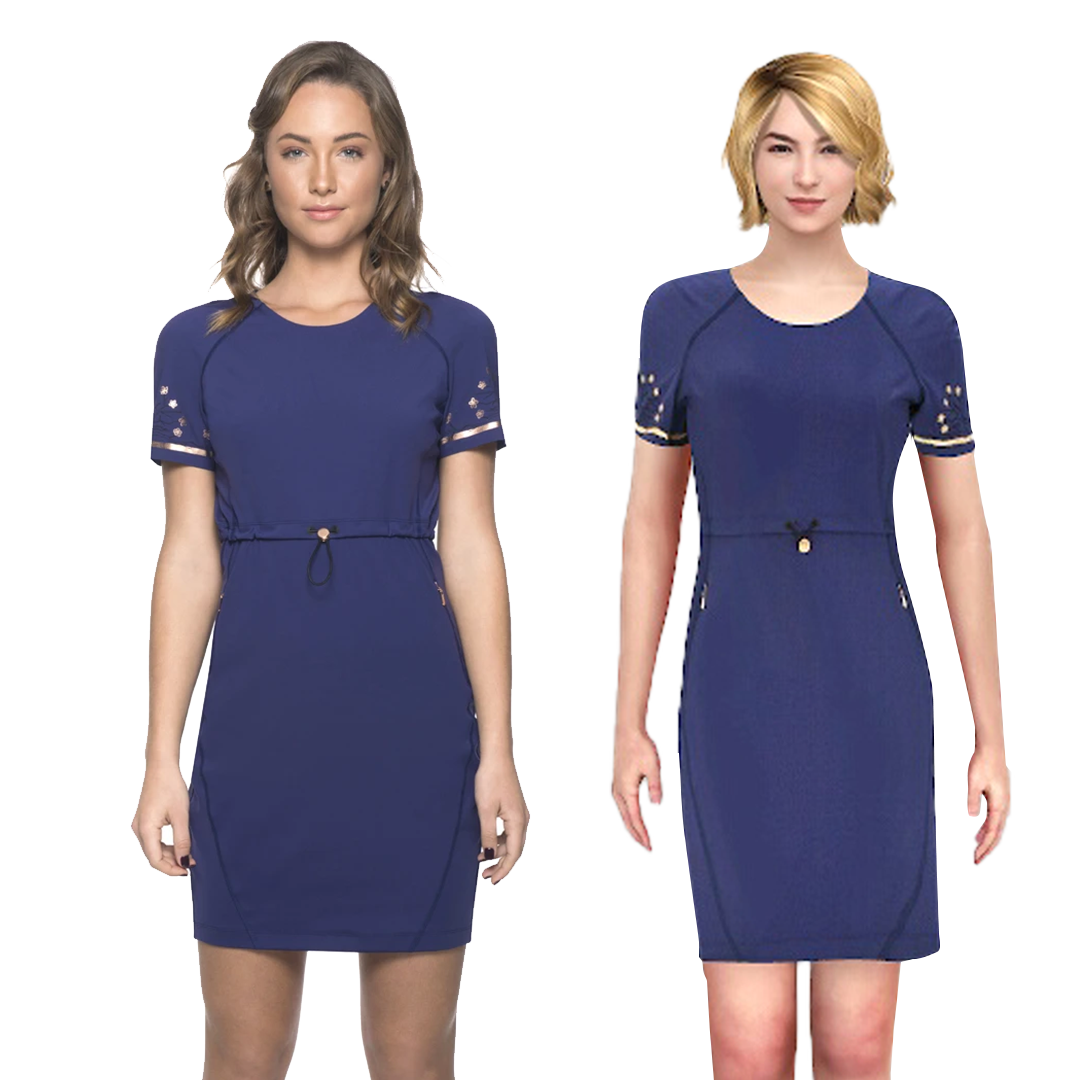 We do all the heavy-lifting and digitize your clothing
We cover all clothing categories and our team manages all your scanning.
We pick up and drop off your samples, and create 3D visualizations.
Our 3D scanning technology digitizes garments in 4K resolution. We use patented technology to reconstruct, render and simulate garments for a natural-looking high quality output.
We are capable of digitizing large volumes on a daily basis and only need one size as a reference.
Adding the fitting room to your online store
Easy to setup. No developer required.
We can integrate to any platform and have plugins for Shopify. Our experienced team will support integrating the fitting room to your online store.