"We love the data from Style.me. It gives us a far better understanding of our customers and what they want. We can then leverage that for our business activities."
Martina Perlasca
E-Commerce and Social Media Manager
Stunning designs from Europe
Reina Olga is a successful European swimwear brand with stunning designs for bikinis, swimsuits and other beachwear. Enormously successful and well-known across social media – Reina Olga is a brand that sticks into your mind.
Shopping swimwear is notoriously stressful and challenging whether online or offline. Size, fit,  look, privacy, the location – customers may be going through a lot of factors in their heads that can make shopping swimwear seem like a daunting task. Virtual fitting is the solution to tackle these factors.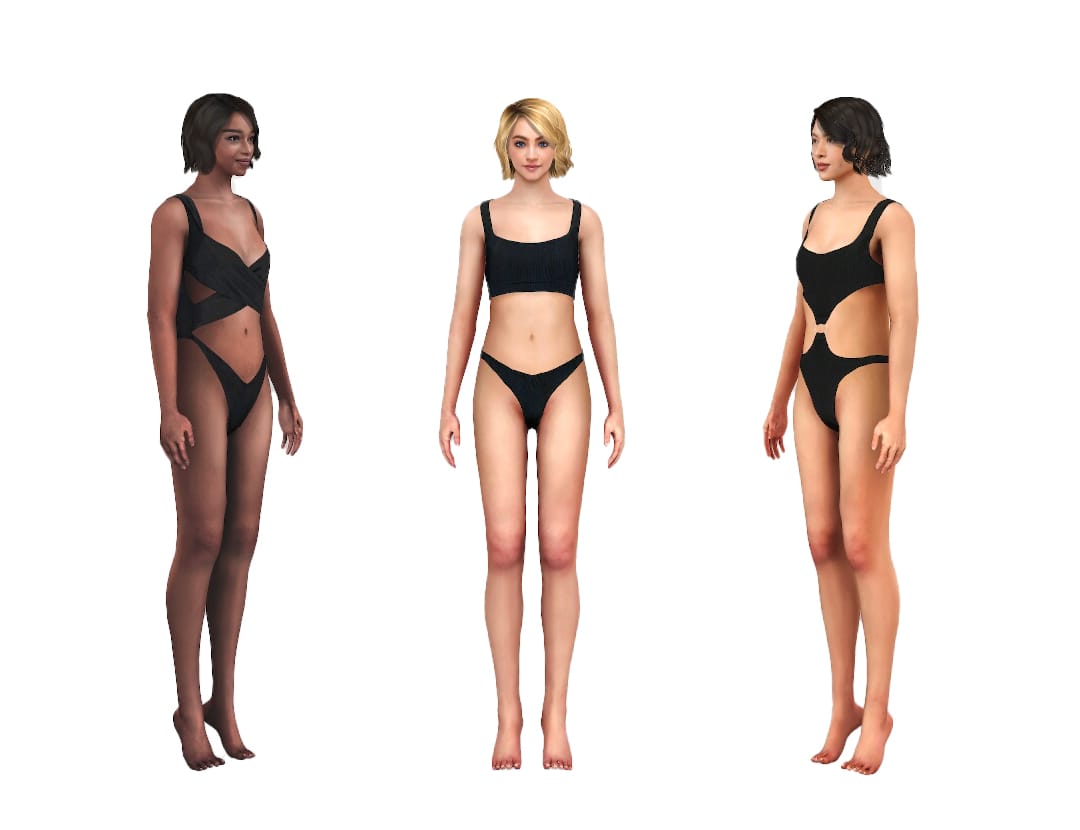 It's about confidence.
No more buying multiple sizes of the same item.
Style.me virtual fitting room is plugged into Reina Olga's online store, enhancing the fitting room experience. The integration was handled by Style.me with a plugin for Shopify, and Reina Olga didn't have to do any heavy-lifting nor employ developers.  The solution provides accurate size recommendations, personalized fit and garment visualization, increasing customers' confidence to purchase.
Giving your customer the chance to "try before they buy" elevates the shopping experience and positively impacts your business. Reina Olga has seen a significant drop in customer service calls related to sizing since launching the fitting room. Our virtual fitting solution tackles the challenge of fit and size by utilizing 3D technology to map garments to customers' unique measurements and body shapes, resulting in extremely accurate fit.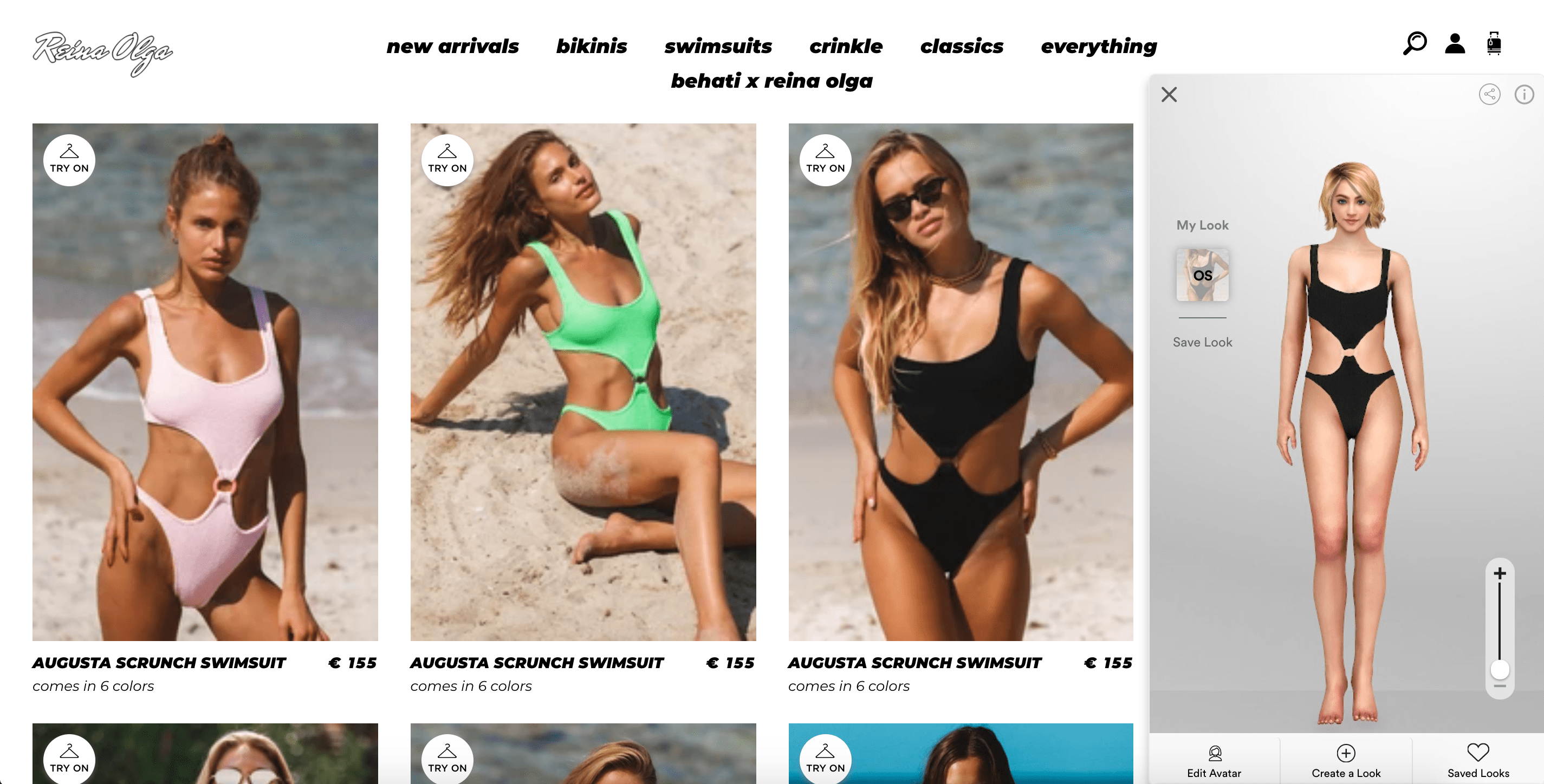 Virtual fitting room open on Reina Olga's online store