Diane von Furstenberg
One of the premier names in American fashion
"DVF is always seeking out new ways to improve our shopping experience and we saw Style.me as an excellent way to provide a uniquely personalized shopper journey online"
Alex Baillargeon
Former Senior Director of Ecommerce at Diane von Furstenberg
Global Luxury Fashion Brand
Diane von Furstenberg (DVF) created the iconic wrap dress in 1974, which became a symbol of power and independence for women all over the world.
In 2018 she received the CFDA Swarovski Award for Positive Change, named one of TIME 100 Most Influential People in 2015, and received the Lifetime Award from the CFDA for her impact on fashion in 2005.
DVF is sold in over 70 countries worldwide.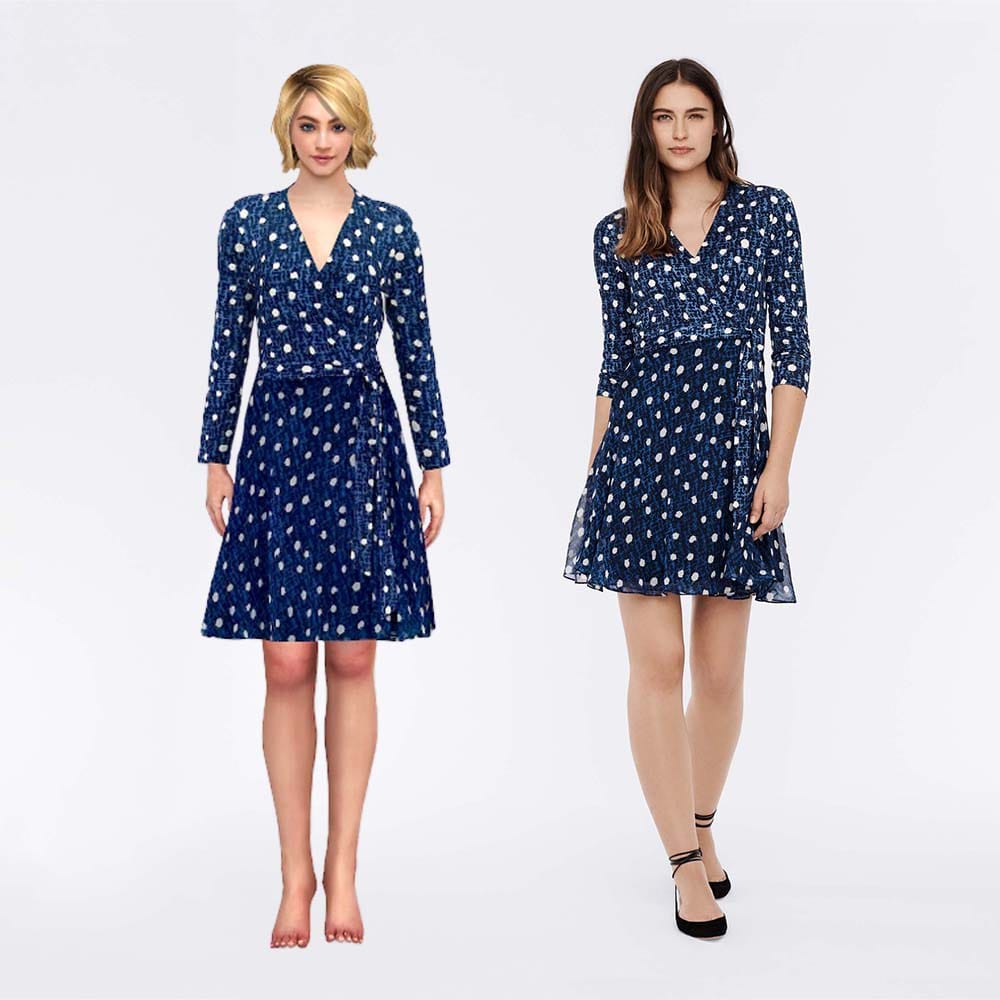 Virtual Fitting & Styling as Part of the Global Online Shopping Experience
DVF was looking to provide accurate sizing and styling for their online customers.
A/B testing for fit accuracy
Prior to rolling out with the virtual fitting room. DVF conducted A/B testing to ensure the accuracy of fit with the solution. After very positive results, the virtual fitting room was rolled-out to global markets with significant results.
Solving sizing and styling challenges online
DVF worked with Style.me for 2 years across all their regions, allowing their customers to style, visualize and discover items, whilst tackling sizing and fitting challenges online with virtual fitting.