Holiday Season Uncertainty Provides New E-Commerce Opportunities
With continued COVID restrictions, brands will need to sacrifice their usual in-store post-Thanksgiving sales rush and instead make up for the loss in revenue somewhere else.
As Summer draws to an end, businesses around the world are looking to the Holiday season with mixed feelings. With continued COVID restrictions, brands will need to sacrifice their usual in-store post Thanksgiving sales rush and instead make up for the loss in revenue somewhere else. Thankfully, as some doors appear to close others open up with e-commerce.
In Quarter 2, despite a loss in overall sales, Urban Outfitters experienced a 76 percent jump in their total new digital customers on a year to year basis. Similarly, Business of Fashion noted a survey done in July reporting that 40 percent of consumers plan to do "more of their holiday shopping online this year," meaning that retailers will not only need to satisfy their existing online clients shopping experience, but they will also need to fight for those new consumers who had previously resisted shopping apparel online due to concerns including how product would style of fit.
It was not long ago when Amazon shocked the world with their same day delivery service, but now making sure that deliveries are made timely is a given for any online shopping platform. With the rapid growth in online sales and demand for logistics, retailers will have to diversify shipping carriers to not only use the national and international players like USPS, UPS, Fedex etc but also employ regional carriers to avoid delivery delays over the peak season.
The good news is that people are increasingly likely to buy clothes over the holiday season! With recreational activity and traveling out of the picture, shoppers have fewer options to spend money on and could well be looking to use that quota for apparel. The challenge for retailers will be to provide the confidence for existing and new online shoppers to buy items knowing they will both fit and look good! Everyone wants to capture the sale but also satisfy the consumer and avoid the hassle and expense of returns.
AI technology that recommends similar clothing with the same fit is not only helpful for an indecisive shopper, but even more crucial for buying presents for a picky relative. Virtual fitting rooms like Style.me not only provide confidence of how clothes will fit, but also ease the stress of holiday shopping and allow customers to quickly figure out how clothes will look like on their loved ones. By being able to see how clothes fit on a personalized 3D avatar, consumers will invest more time in a specific online shop.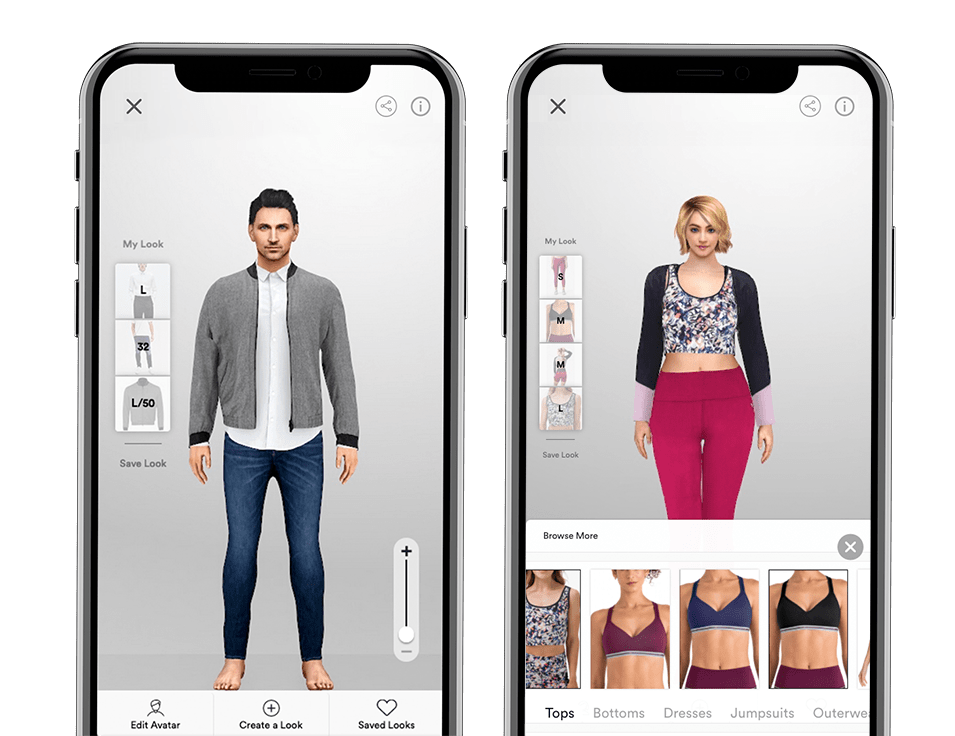 This increase in confidence to purchase will not only encourage them to spend more dollars as they mix and match outfits, but will also decrease their chances of returning the clothing. By upgrading to this type of technology, small and medium brands will be offering an unprecedented online shopping experience, making them stand out in a sea of independent apparel sites, while ensuring that their holiday revenues are not impacted by returns and refunds.
When boiled down to basics, the key to a successful e-commerce platform is one that retains the customers' attention and makes the clothes stay in people's closets instead of coming back as return packages. Businesses are depending on customers spending well over this holiday season and providing some respite from the impact of the pandemic. Indications are that customers do this if they are kept entertained and satisfied by e-commerce experiences. With little time before the peak season, businesses need to take action before the Holiday shopping begins. The winter is coming!