Holidays and Beyond. Virtual Fitting is a Necessary Part of Your Retail Strategy
Cart abandonment and product returns remain a huge challenge for apparel retailers. In 2021, simply offering discounts is likely not going to be enough to keep the present day shopper engaged as they have access to a plethora of options with a click of a button. What can a retailer do?
Keeping up-to-date with changing customer preferences and providing personalization online are key components to maximizing the impact of the holiday season.
Holiday shopping is competitive and challenging for both the retailer and the shopper alike. Furthermore, with the pandemic more and more consumers are shopping online, increasing the demand for more engaging experiences that can compete with physical retail. In 2021, simply offering discounts is likely not going to be enough to keep the present day shopper engaged as they have access to a plethora of options with a click of a button. There is strong demand for apparel as retail bounces back from the pandemic with online and offline apparel sales for the 2021 holidays expected to grow over 7% compared to 2020.
Happy shoppers equal more sales – if only it was that simple.
Cart abandonment and product returns remain a huge challenge for apparel retailers. We wrote about the enormous environmental impact of unnecessary product returns earlier and how they cost retailers $400 billion annually. Returns spike after the holiday season and results in a somewhat chaotic period of working out how to manage the inventory whilst keeping shoppers satisfied and delivering on service. Size inconsistency between brands and even across seasons leaves the shopper unclear on size selection increasing the chance of returns and diminishing overall customer confidence.
What can a retailer do?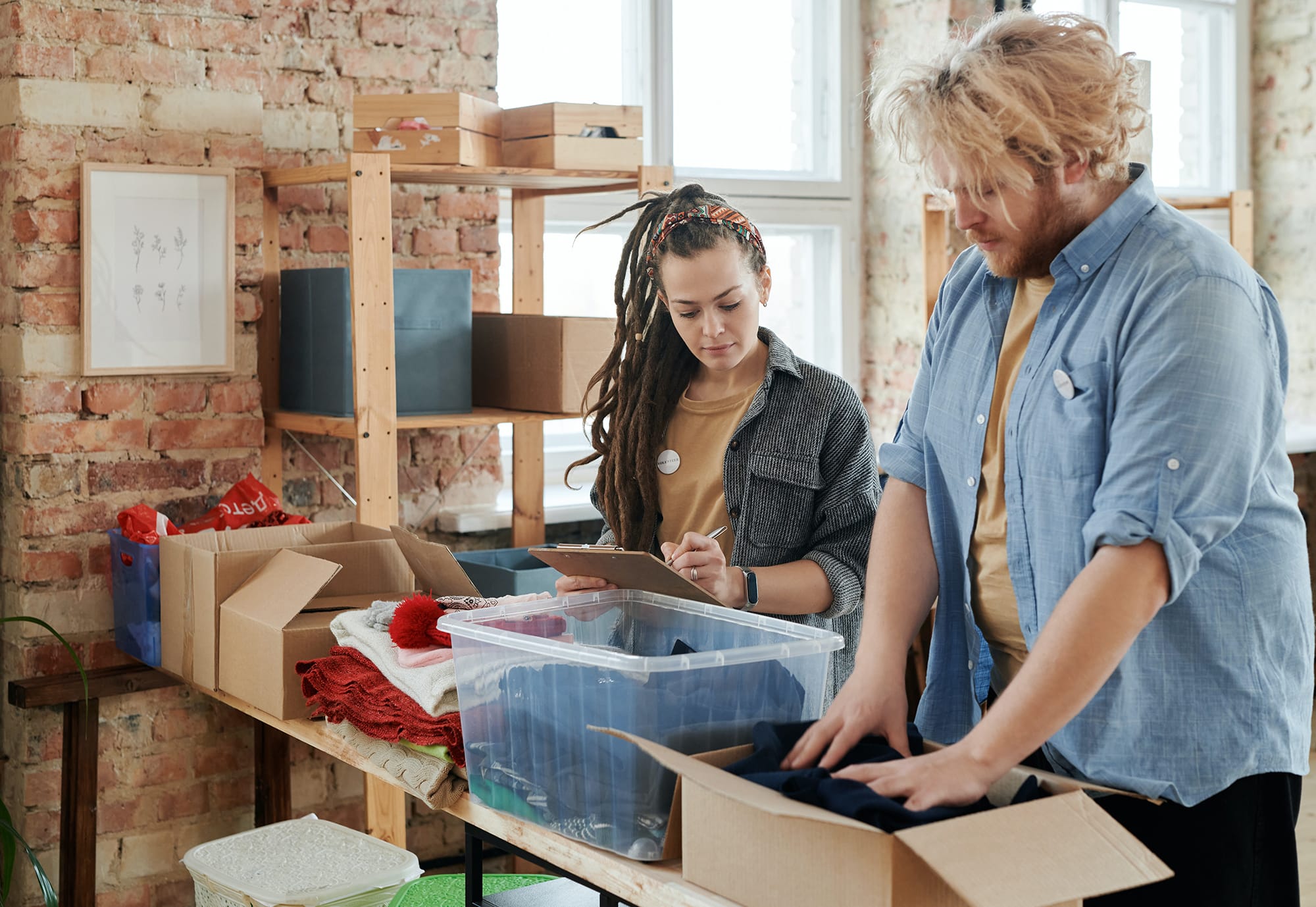 Customers have access to a mind-blowing selection of brands and products to pick and choose from, making personalization and the overall customer experience more important than ever. Keeping the customer engaged and making them feel confident when making a purchase is essential. If the shopper is not confident in their purchase, or there are hiccups during the shopping journey, they are likely to abandon their cart and not come back to complete the purchase. Retention rates plummet and sales are impacted.
Encourage your shoppers. Boost their confidence.
If the needs and expectations of the customer are met, their confidence and positive brand association will skyrocket. Shoppers need to know that the item they are ordering will fit their unique measurements and that it will look good on their bodies. This is where personalization comes into play.
Everyone (read body shape and measurements) is built differently – something modern technology should have picked up ages ago!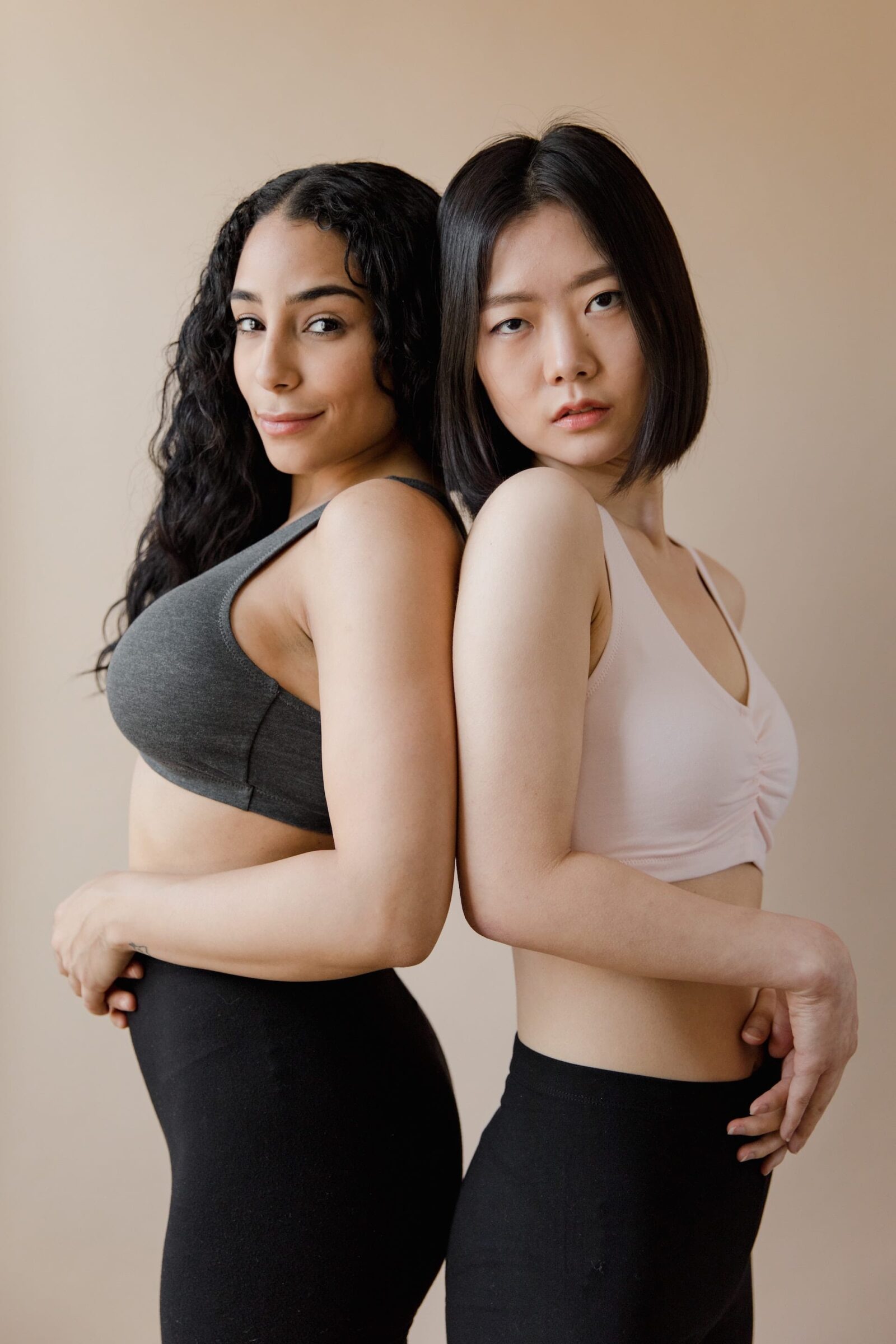 In addition, online shops don't have store clerks advising customers nor do they have fitting rooms where shoppers could normally see the fit of the garments and select their ideal size.
This is the opportunity. Bring this experience to your online store and let your customers know what size will fit and how it will look on THEIR body. It is about the customer, not customers.
Personalization helps to make a connection.
One of our partners, Boda Skins, who specializes in outerwear and leather jackets, have received positive feedback and their size related enquiries have decreased significantly.
"After using Style.me for only 3 months we've realized this is an absolutely essential part of our online store. Not only have the metrics been outstanding, but most importantly, customers are also telling us they love the tool. We are getting far fewer enquiries around sizing and returns after launching the fitting room"
Virtual fitting takes away the need to find, calculate and study complex size charts by making fit and size selection an engaging 'try-before-you-buy' experience customers can enjoy (sizing doesn't have to be a pain). Help your customers find their ideal size the first time by providing them with the opportunity to shop with their personalized avatar.
Personalization helps to avoid disappointments
Inclusive, personalized and sustainable – e-commerce necessities of the present.
"I confirm! It works fantastically and is simple – everyone can do it :) I checked a few different models in this fitting room and I see that I was often advised to use size M for tops and size L for bottoms – this is great to avoid disappointment when I buy, for example, if buying the top and bottom in size L, later I'd be disappointed that the fit is "too loose". However, now the outfit is really well matched to my dimensions :) I think that other stores should follow your example 🙌🙌" – Feedback from a fitting room user.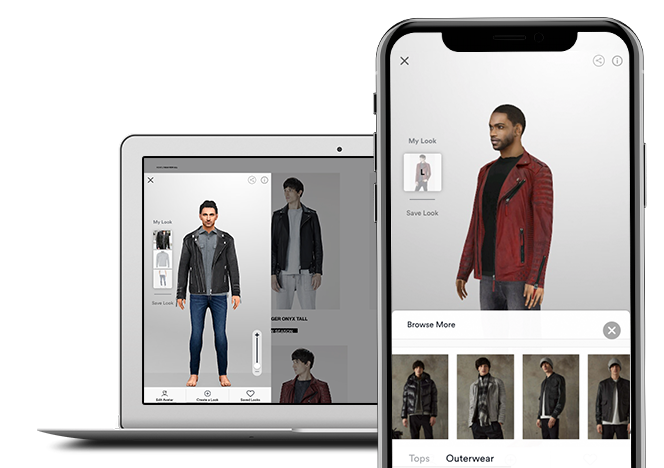 Style.me's 3D virtual fitting and styling brings the physical fitting room experience online by mapping garments to the shoppers' unique measurements, allowing them to find their perfect fit with a few simple clicks. The experience is integrated together with the online store and shoppers don't need to leave the site to get their accurate size recommendations, providing an undisrupted shopping journey. Furthermore, the customers have the opportunity to visualize how clothing looks on their body, boosting the confidence to purchase.
Make the shopping experience personalized and let virtual fitting help you tackle fit and sizing challenges online, while you focus on what you do best.