Men's Virtual Fitting Room Launched!
Following the success of our women's virtual fitting room, we are excited to announce the launch of our men's solution! Covering all clothing categories from active to formal to denim and beyond
We've spent the time to research and understand what is most important for men when they shop online. Time and time again we hear an accurate fit, coupled with how it appears on their body are the key pain points. Style.me's virtual fitting room takes care of both of these challenges with its personalized fit recommendation and visualization.
Accuracy Across All Categories
Plugged into your e-commerce site, our virtual fitting room is a quick and easy solution for your customers to find their perfect fit. We've designed the solution to account for a wide range of measurements ensuring accuracy across all categories including suits, shirts, denim and more.
Fitting Room Benefits
Our virtual fitting room helps your business cut returns by recommending the most accurate fit, boosting engagement with customers spending 2.5 times longer on your site, and growing conversion by increasing confidence to purchase.
Personalization
Enter simple measurements to generate your personalized avatar and gain accurate fit recommendations. Our fitting room can handle more detailed measurements that maybe needed for formal attire.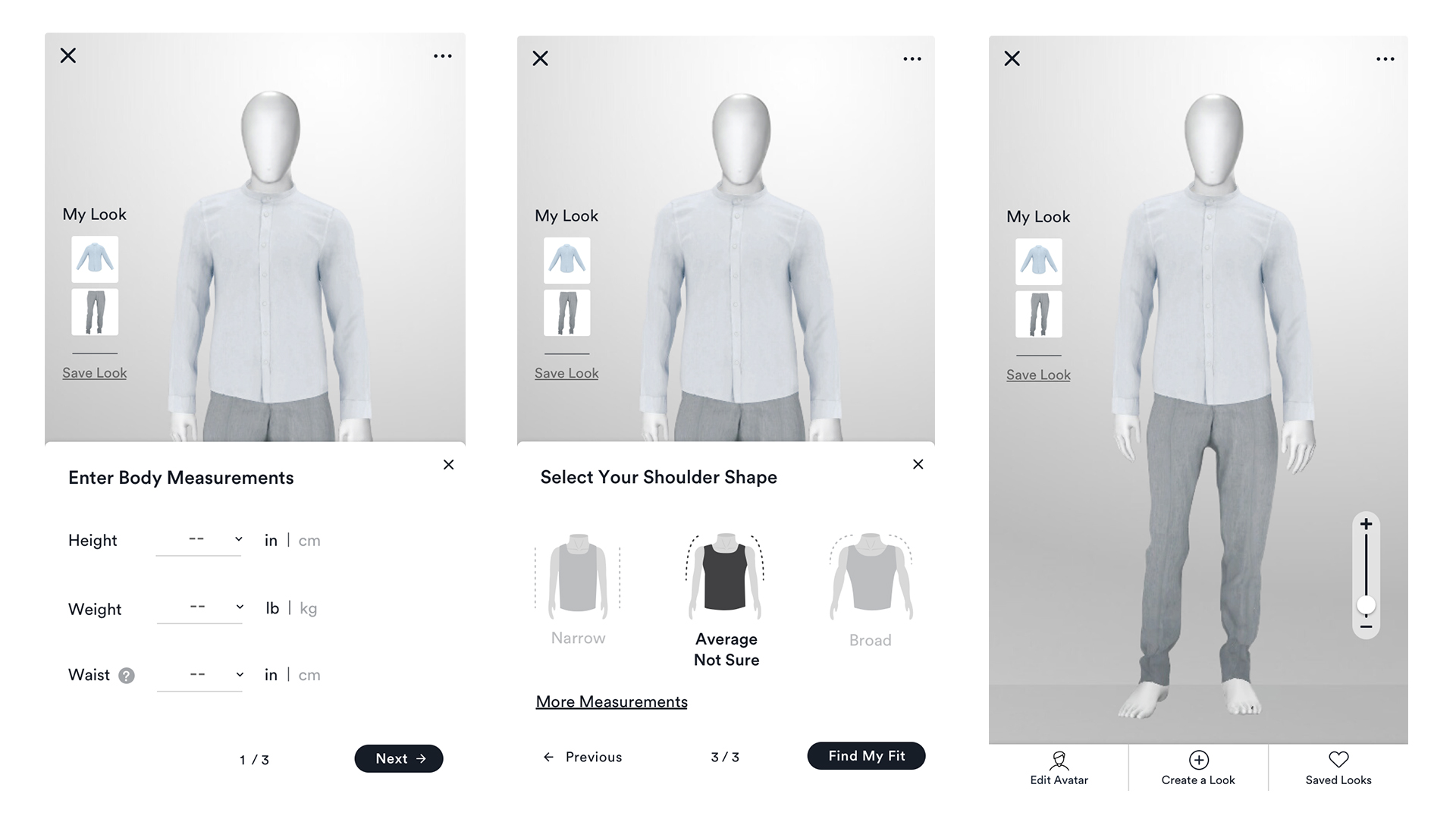 Accurate Fit
View garment details in 4K resolution and 360 views. Create and save your looks. Our Fit Guide helps customers purchase clothing based on personal fit preferences.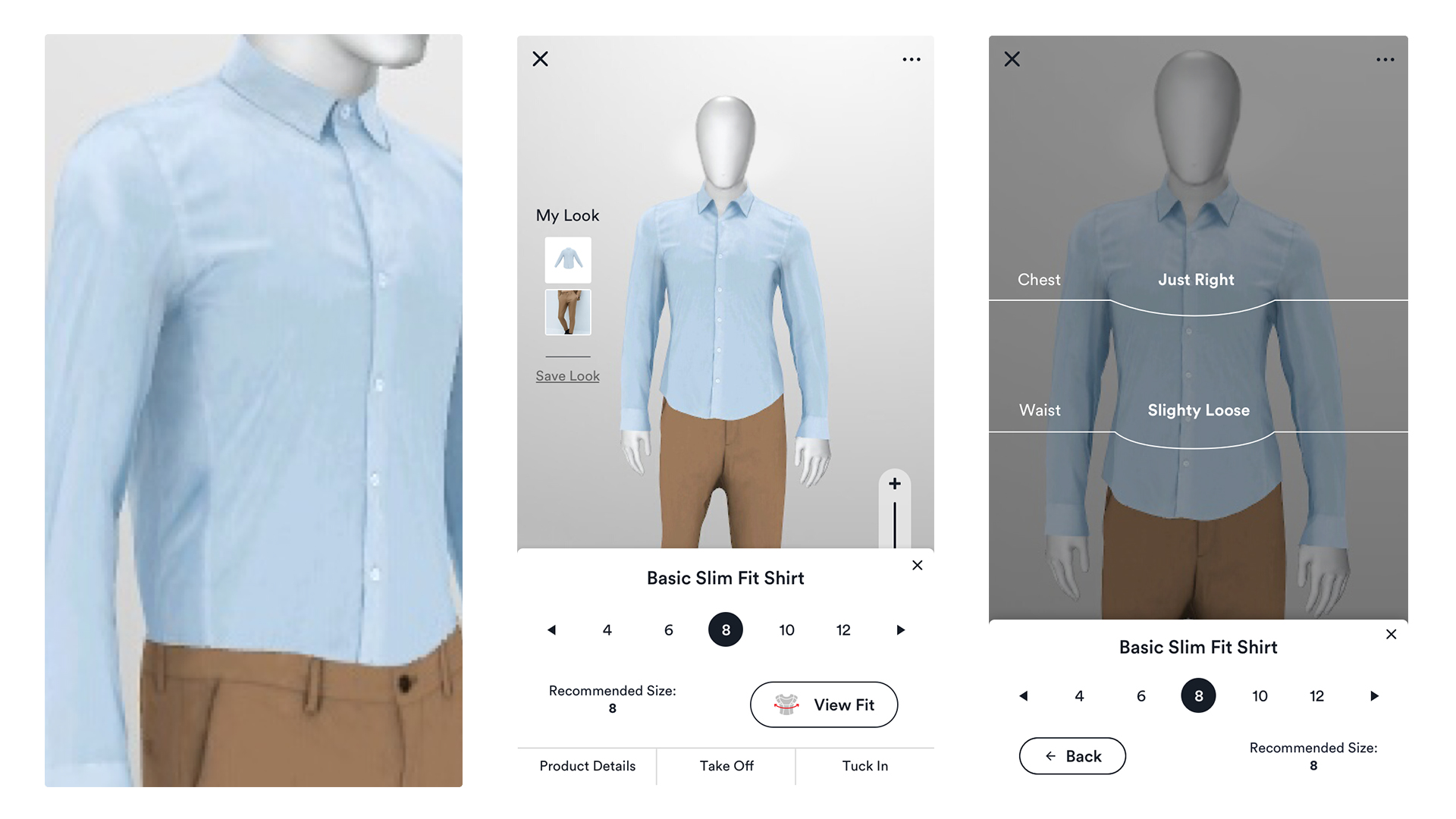 Create a Look
Try-on clothing, discover new items and create looks. Mixing and matching items increases engagement and average order value.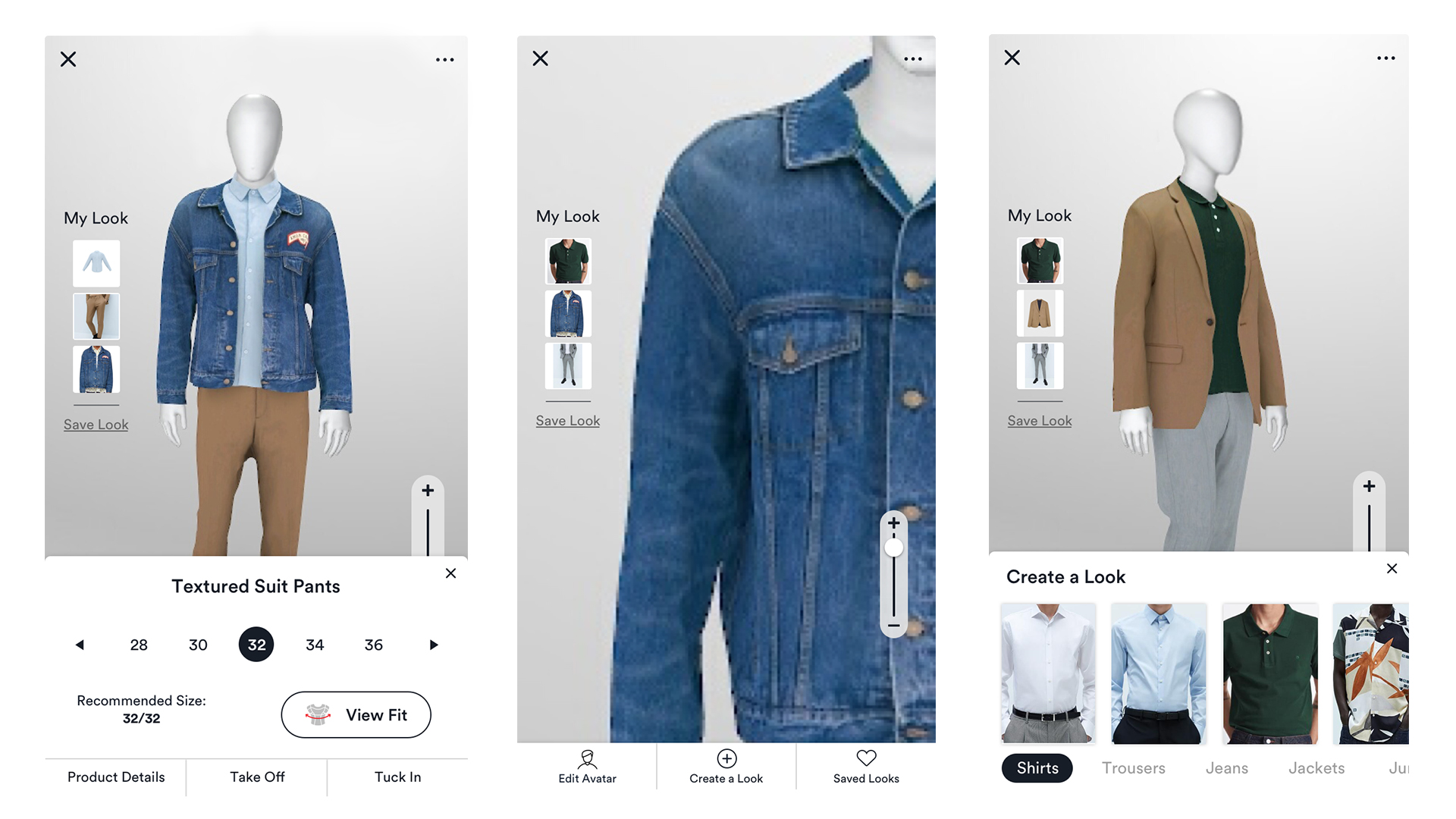 Get in touch for more information on the Style.me virtual fitting room and arrange a demo.