Opportunities for Independent or Specialty Retailers In The Post-Covid Comeback
The key to recovery lies in reinvention. Long standing industry stalwarts have been through several rounds of renewal and innovation in their life cycles, but the need to do so now is particularly pressing.
Necessity – the mother of REinvention!
"Renew and innovate!" will be the mantra of fashion brands hoping to weather the inevitable storms of 2021, according to Mckinsey's State of Fashion in 2020 report. Standing in the midst of a pandemic that still marches on despite promising vaccine rollouts, it doesn't seem as if the fashion industry is out of the woods yet. BoF predicts a 20% loss of revenues (around $440 billion in lost sales) throughout the coming year.
While this does, admittedly, sound glum, there is every reason to believe that the fashion industry will recover – as it always has done after repeated challenges throughout the years (recessions, digital upheaval, the rising cost of real estate, etc.). The key to recovery lies in reinvention. Long standing industry stalwarts have been through several rounds of renewal and innovation in their life cycles, but the need to do so now is particularly pressing. A combination of rapid technologization and the unique pressures of Covid mean that those who fail to upgrade and update quickly may be pushed off the precipice.
In these tumultuous times, the smaller retailer is emerging as a symbol of hope. Expected to lead the charge for local regeneration post-pandemic, independent fashion retailers are enjoying a rare opportunity to shine. Small in size, less encumbered by bureaucracy, and more agile and nimble by nature, smaller businesses will find it easier to innovate and transform in these trying times and will do the job faster.
In this blog, we focus on these advantages, showing that there is much room for optimism for those who adapt.
Local is back!
It's clear that coronavirus has changed the way we shop in more ways than one. And no, we're not just referring to face masks and alcogel, or even online shopping; rather, about the exciting rediscovery of the local store. With public transport off the cards for many, adventurous shopping trips to the city have been replaced by trips to local shops only. The result is that, while many department shops sadly announce job cuts and store closures due to a drop in footfall (as much 85% in some months last year), smaller town shopping streets and local village stores are seeing quite the opposite effect.
The BBC reported (in November 2020) that small independent retailers are surviving the impact of Covid-19 better than larger chain stores. Between March and June last year, sales in small, independent local stores were up by 69%. Andrew Goodacre>, CEO of the British Independent Retail Association (BIRA) said, "people realised what was available to them locally and have been pleasantly surprised by what they found so want to keep shopping there." And it's not just in England. The world over, people are rediscovering the treasures that lie just a few steps away from their own front doors.
Aside from location, there are other perks to being small. Small stores feel that much 'safer.' Mandy Errington, an independent-clothing boutique owner in the UK, shared that "customers feel safer coming into a smaller, independent shop like mine because we only allow one customer in-store at once."
Another surprisingly positive effect of Covid is the rise in community spirit. Due in part to local volunteering initiatives, as well as the fact that people are spending more time hanging out in their own neighborhoods, Covid is bringing people closer. Now that people are on first-name terms with local store owners, they want to support them and are choosing these businesses over bigger conglomerates.
These trends bode well for small or specialty fashion retailers and perhaps hold a message for large retailers too, who may need to find innovative ways to make their operations seem more intimate and create more of a presence on the local high street.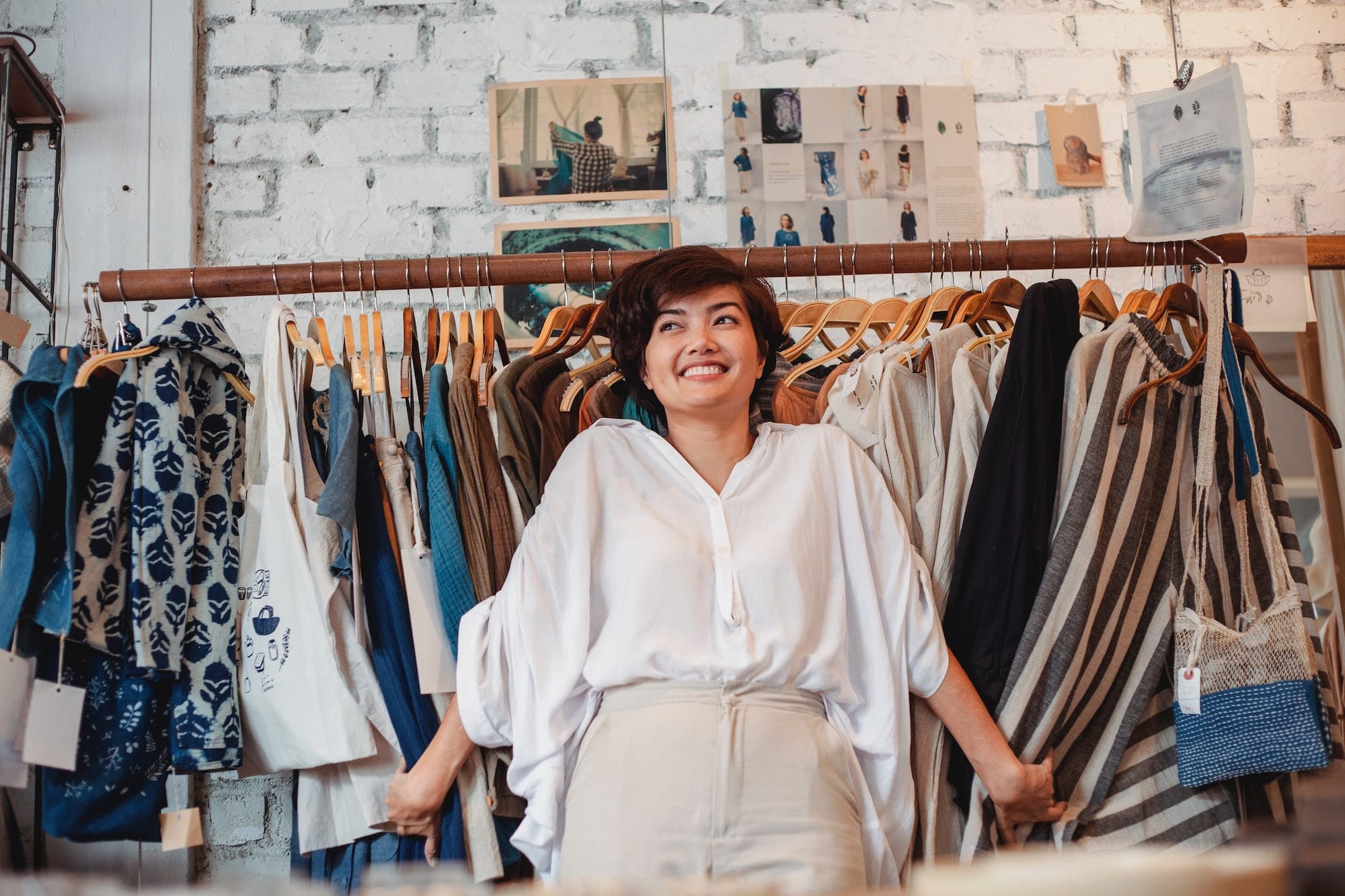 A change is as good as a holiday
While the success of online retailers like Boohoo and retail chains like Zara show there is still a sizable demand for mass-produced, fast fashion, there is also a growing movement in the other direction. Whether this is due to boredom, the natural human desire for novelty, a burgeoning interest in sustainability, or a rising spirit of individualism and self-expression, many shoppers are looking for an alternative to the homogenized clothing sold by the big department stores. Speaking in Business of Fashion about the issue of wholesale fashion, Anya Hindmarch notes that Wholesale retail is changing, "hopefully, to allow more space for creativity and development of strong products."
The rising power of social media and influencers in these times is also helping to bring smaller retailers and independent brands into the limelight. The up-and-coming Gen Z, with their individualistic tendencies, love brands that offer one-of-a-kind fashion that allow them to express the uniqueness of their style and differentiate themselves.
More agile retailers will find it easier to innovate and provide different, artisan, and sustainable clothing to appeal to a savvy Millennial and Gen Z consumer base.
Social commerce and relationship marketing
The area of relationship building is another one where SMEs are uniquely placed to shine. Relationship marketing is about building customer loyalty and developing a meaningful connection with customers to ensure they keep coming back again and again. Individual attention and personalized service is easier to offer when you are small. Retailers that connect with their audience and build community with their brand, through platforms like Instagram or Pinterest, stand a greater chance of standing out in a depressed economy where competition is fierce. The staunch Millennial habit of checking up on social media profiles multiple times a day means that retailers who have invested in growing a following on social media channels are reaping the rewards.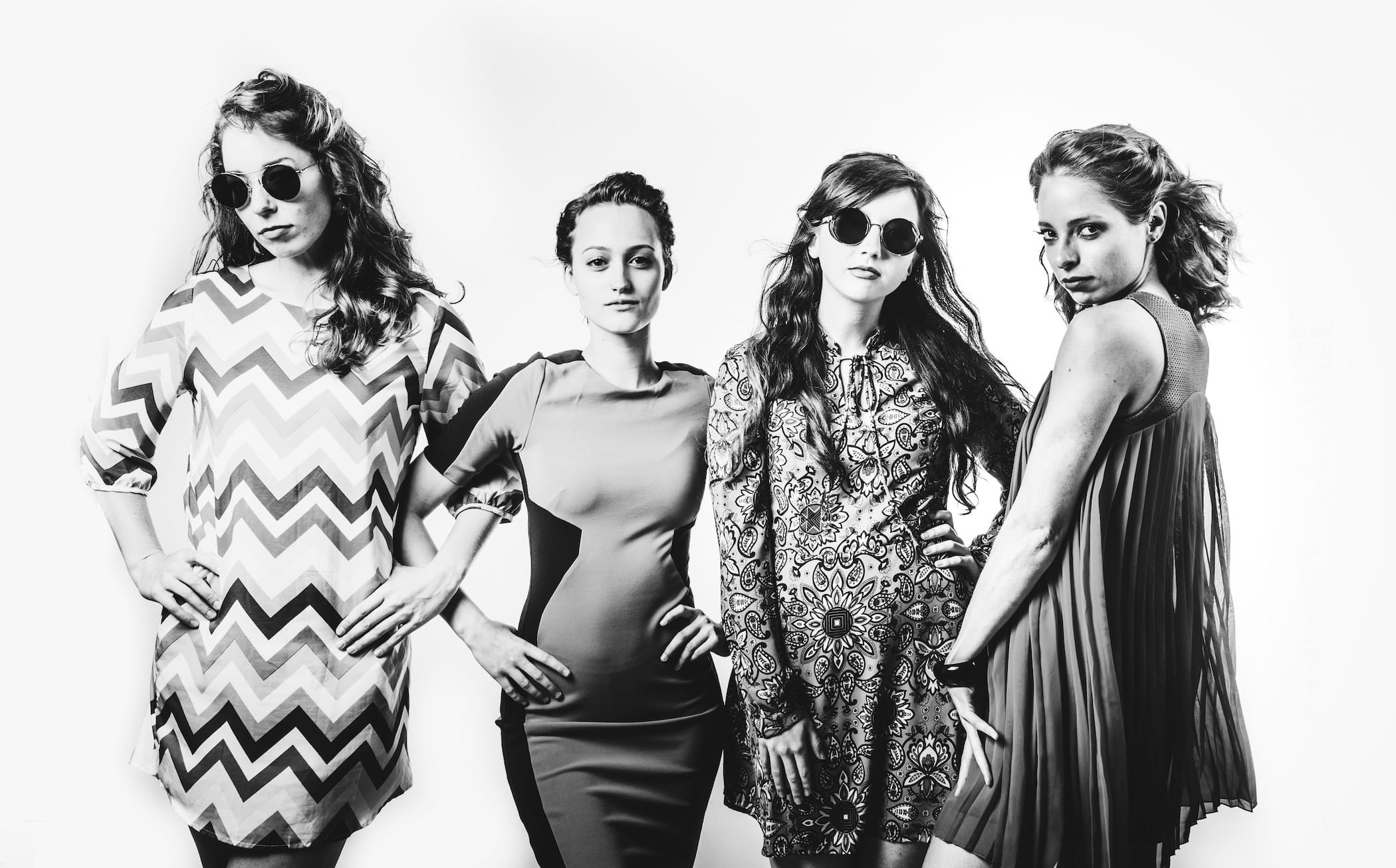 Purpose, meaning and sustainability
Gen Z and Millennials are increasingly environmentally conscious consumers who choose brands that show a commitment to sustainability. As a backlash to fast fashion, we are seeing a rising counter-movement promoting slow fashion. Originally coined by fashion and sustainability pioneer Kate Fletcher back in 2017, Slow Fashion embraces the mantra of quality over quantity and seeks to replace mass-production with the smaller and more ethical production line.
As consumer behavior changes, sustainable brands are growing in popularity, with shoppers actively seeking them out. On Instagram, for example, there are more than 9 million posts under the #slowfashion hashtag, with thousands of users sharing their sustainable fashion journeys.
Prince Charles' "Modern Artisan" luxury collection in collaboration with Yoox Net-a-Porter is a recent example of this trend towards producing higher-quality garments designed for long-term use and not just to be thrown in a dumpster at the end of the season.
While large companies have to jump through many hoops each time they want to implement new policies or choose new suppliers, independent retailers are more agile and can rapidly implement changes that will ripple through their entire organization. Small retailers have more freedom to choose their suppliers and packaging, as well as to initiate new recycling policies. By building an open communication channel through social media, they will find it easy to tell their customers what they are doing. This can be harder for larger, global chains that may have to contend with different rules in different countries as well as other bureaucracy.
A race to technologize
We already know that there has been a massive decline in in-store retail but many have assumed that online sales are making up for this. Not necessarily so. Mckinsey's research suggests that online retail is not keeping pace. Consumer engagement with apparel and fashion brands is up due to the fact that people are spending many more hours at home with little to do, but the latest research shows that this excess traffic is not necessarily translating into conversion – or not as much as hoped. Could it be that people enjoy the window shopping aspect of online fashion more than actually buying? Or, more likely, the inability to try-before-you-buy is a deterrent that affects buyer confidence. Promising results from stores that onboard virtual fitting rooms seem to suggest that new technologies offer a powerful path out of the online shopping paralysis. Style.me, for example, provides a solution that is proving to significantly increase cart conversion as well as reduce the cost of returns.
Technology, in general, will be a massive factor in retailers' ability to survive the next decade. McKinsey predicts 20% growth in digital in 2021. Fortunately, prices of innovative technologies are coming down. Virtual fitting tools already mentioned and e-commerce platforms like Shopify mean that stores can sell products online (and allow virtual fitting) in a matter of weeks.
Digital payments are another way in which barriers to spending online will be torn down. Innovative mobile-first and online solutions like Afterpay – which allows shoppers to pay over four equal interest-free payments – will encourage even cash-strapped post-Covid shoppers to get back in the ring.
The relative ease with which smaller retailers can go digital compared to the larger multi-branch, multinational conglomerates and the reduced cost of these technologies will see them being more willing to try out innovation and more adventurous – and reaping the rewards too.
The takeaway
As a small independent retailer, you may have spent years lamenting the fact that you have neither the purchasing power, advertising budget, nor cash reserves of the larger chains. This is your moment to shine. The very things that held you back in the past may be the things that will propel you forwards in the future. The smaller size of your operation, lack of bureaucracy, and the speed at which you can make decisions will all be advantages in the new reality. Even the fact that your production line and stock are smaller will mean that you can innovate and recreate more easily and more often with less risk. While your budget may be smaller, it doesn't need to cost a lot these days to onboard a new technology (like virtual fitting) that will radically boost your sales and customer retention. But it's not all doom and gloom for the larger retailer. With a change in thinking and a movement towards agility, they too, will be positioned to reap many of the rewards currently being enjoyed by SMEs.