Selling Swimwear Online? 3D Virtual Fitting Tackles Challenges Around Fit and Size with AI
Addressing crucial shopper pain points around swimwear and tackling the unnecessary returns problem. Why do virtual fitting and swimwear make a perfect fit?
OOnline shopping and swimwear can sound like a daunting combination to many – it really doesn't have to be the case.
Virtual fitting is accessible to everyone, which positively impacts the shopping experience, benefitting both the shopper and the retailer alike. Importantly, it provides a vital step towards a more sustainable product lifecycle (unnecessary fashion returns is a major problem.)
Let's dive in deeper. Why do virtual fitting and swimwear make a perfect fit?
Addressing crucial shopper pain points around swimwear and tackling the unnecessary returns problem. Hunting for the perfect fit
The shopping journey might be inspired by influencers on social media channels or brands that work with swimwear. Their imagery often looks out of this world. The models, the swimwear, the setting – just brilliant. Customers start to imagine how items might look on them, which initiates some of the biggest pain points for swimwear shopping. Confidence in fit, size and look.
This is where body shapes and measurements come into play. These will determine how comfortable the swimwear will be to wear (and whether you end up wearing it at all!). Some designs and materials work better with certain body shapes. Getting a 360 degree view of the items is ideal to avoid any hidden surprises! Unfortunately, this is not always available.
The process can be painful. Every person has unique measurements and the majority of customers will find it hard to compare themselves with a swimsuit model. Finding a model with similar measurements to you and wearing the item you want to buy can be like finding a needle in a haystack. But not to worry. Modern technology solves the dilemma. Ahoy virtual fitting!
Style.me's virtual fitting room brings the real world shopping experience online – tackling these challenges of fit, size and styling (visualization) online. Our 3D virtual fitting solution answers all these challenges and positively changing the way we shop online:
If you Google tips on shopping for swimwear online, the majority of the guides advise buying three sizes and returning the ones that don't fit. This behaviour has been around a while, creating headaches for both the shopper and retailers. Furthermore, this habit has an enormous effect on the environment
Most of the apparel returned simply goes into landfills, despite only about 20% having something wrong with them. Many brands don't have technology to handle the problems caused by returns – virtual fitting can make a huge difference in this area.
Let your customers try on before they buy
It's 2021. Ditch the complex size charts.
Stop making customers guestimate their size. Make it easy for the shopper.
Instead, let 3D and AI work their magic together and allow shoppers to find their perfect fit and accurate size. Try the items in a virtual fitting room within your online store – just like in real life.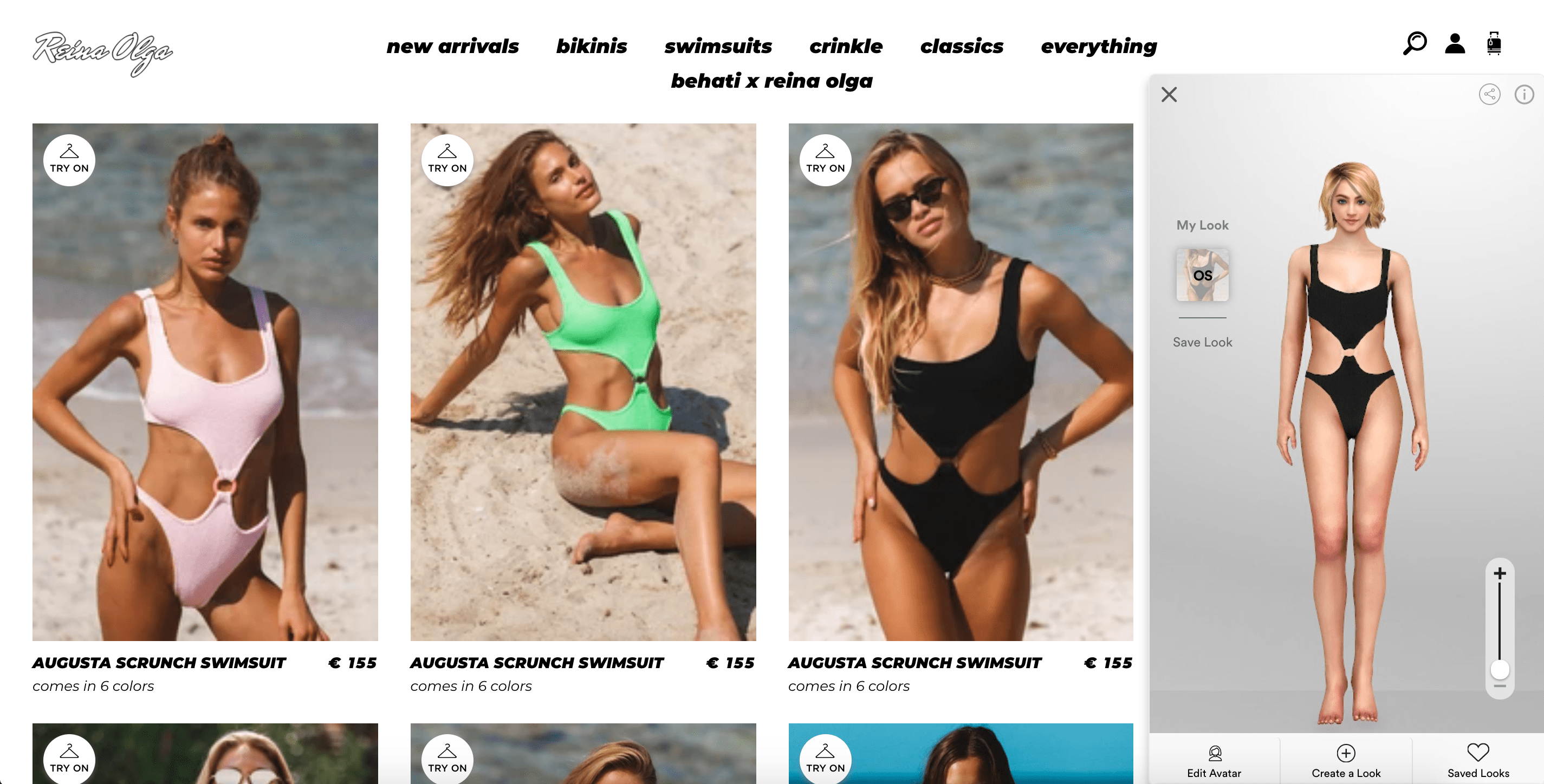 Our swimwear partners are witnessing significant impact after implementing the fitting room.
Our clients approached us to provide their customers with accurate size recommendations, personalized fit and garment visualization with the aim of increasing customers' confidence to purchase. In addition, our virtual fitting room also provides them with unique insights on their customers.
Reina Olga creates stunning designs from Europe, and has seen a significant drop in customer service calls related to sizing since launching the fitting room with conversions increasing 54% for fitting room users.
Heart of Sun Swim is worn by celebrities and supermodels, making quality, details and the perfect fit a focus of their brand. Fitting room users spend 5 times longer interacting and discovering items on their online store, and retention rates have doubled.
Nonetz focuses on men's swimwear. Hear what they say:
​​"Style.me took care of the whole process and we didn't spend more than a few hours on this, which is unlike many e-commerce initiatives. The Style.me team digitized our clothing and did the integration for us. It was smooth, efficient and I really like the way they communicated throughout. What's more, is that we were live within the same month"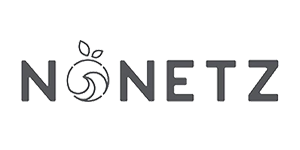 Founder, Nonetz