Style.me to Collaborate with The Female Quotient Bringing Virtual Fit Technology to The Forefront at Shop Talk
A pop-up activation with The Female Quotient, in The FQ Lounge at Shop talk – Las Vegas
Breakthrough virtual fitting and styling solution Style.me is excited to announce, a pop-up activation with The Female Quotient, in The FQ Lounge at Shop talk – Las Vegas, next week. As the world's most advanced 3D virtual fitting room, Style.me's patented AI and machine learning algorithms provide an accurate and personalized shopping experience for consumers to discover their best style and fit.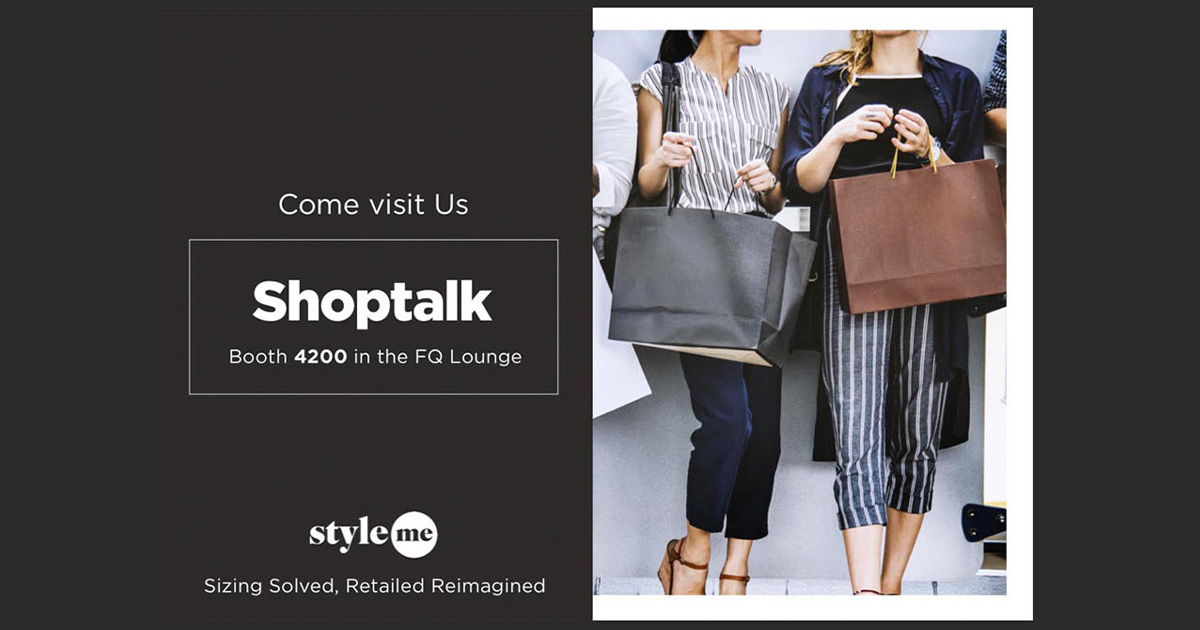 The FQ Lounge will now be featured on the Shop talk main floor in The Venetian's Exhibit Hall in Las Vegas, Nevada on March 4 th and 5 th. The Lounge will serve as the Home of Equality at Shop talk, where attendees can come together to create actionable solutions to advance diversity and inclusion, and get more women in the leadership pipeline.
"Style.me's fitting room is all about providing a personalized and fun experience allowing shoppers to confidently purchase online," said Carol Chen, Co- Founder of Style.me. "We are thrilled to be collaborating with The Female Quotient's Confidence Collection and are excited that inclusivity in tech will be at the for front of this partnership."
As a virtual fitting and styling solution for fashion brands, Style.me provides online shoppers with a personalized and social shopping experience. A powerful plugin for any e-commerce platform, it integrates a 3D virtual fitting room to any online retail website, solving the biggest pain points that online apparel retailers are facing: low conversions and high return rates. Style.me was founded in 2015 with the aim of transforming the fashion e-commerce experience and has developed proprietary technology in 3D scanning, patented 3D geometric deform, simulation and layering technology.
Currently Style.me is live with brands in both North America and Asia.